Morning Song Spray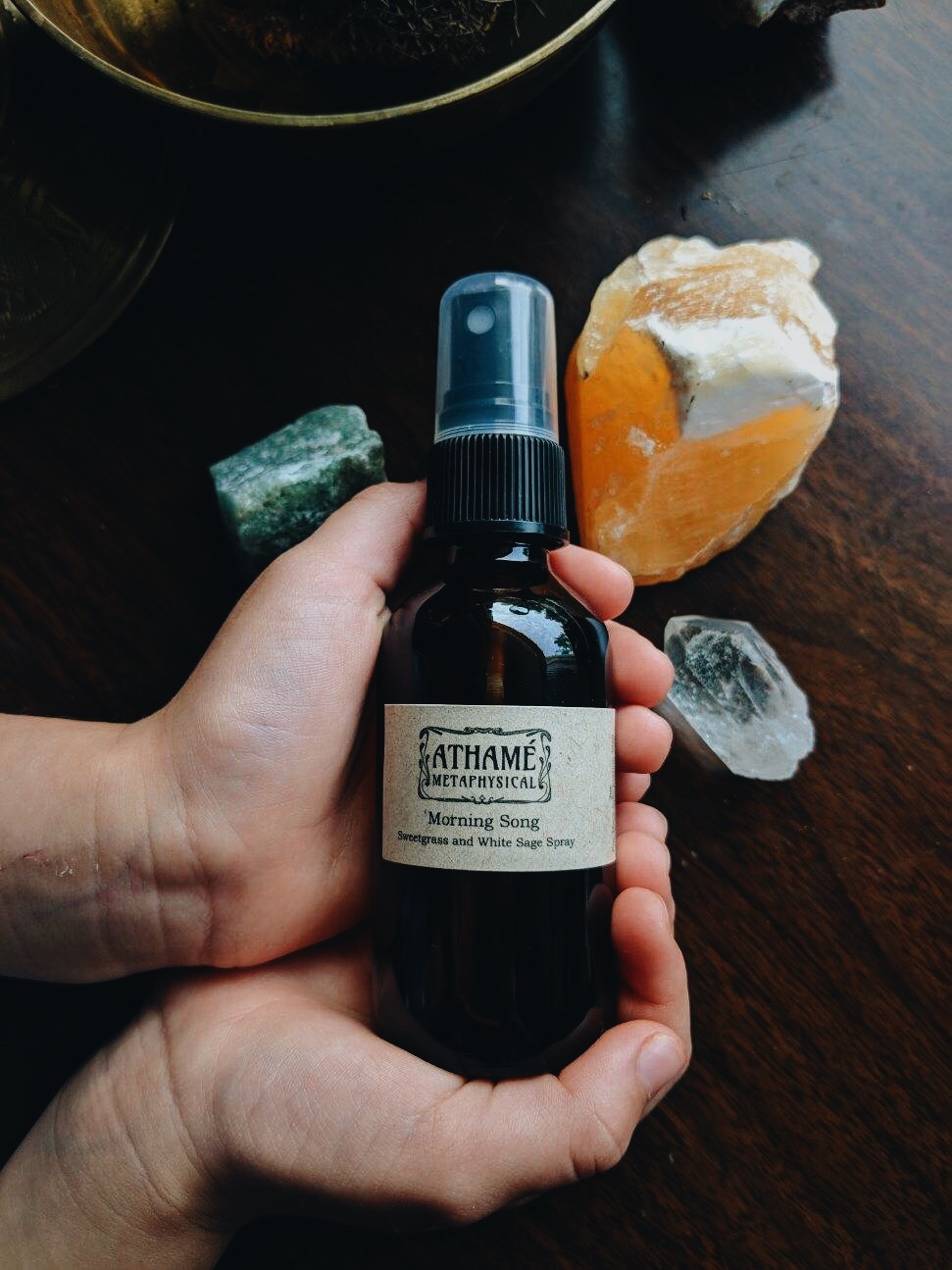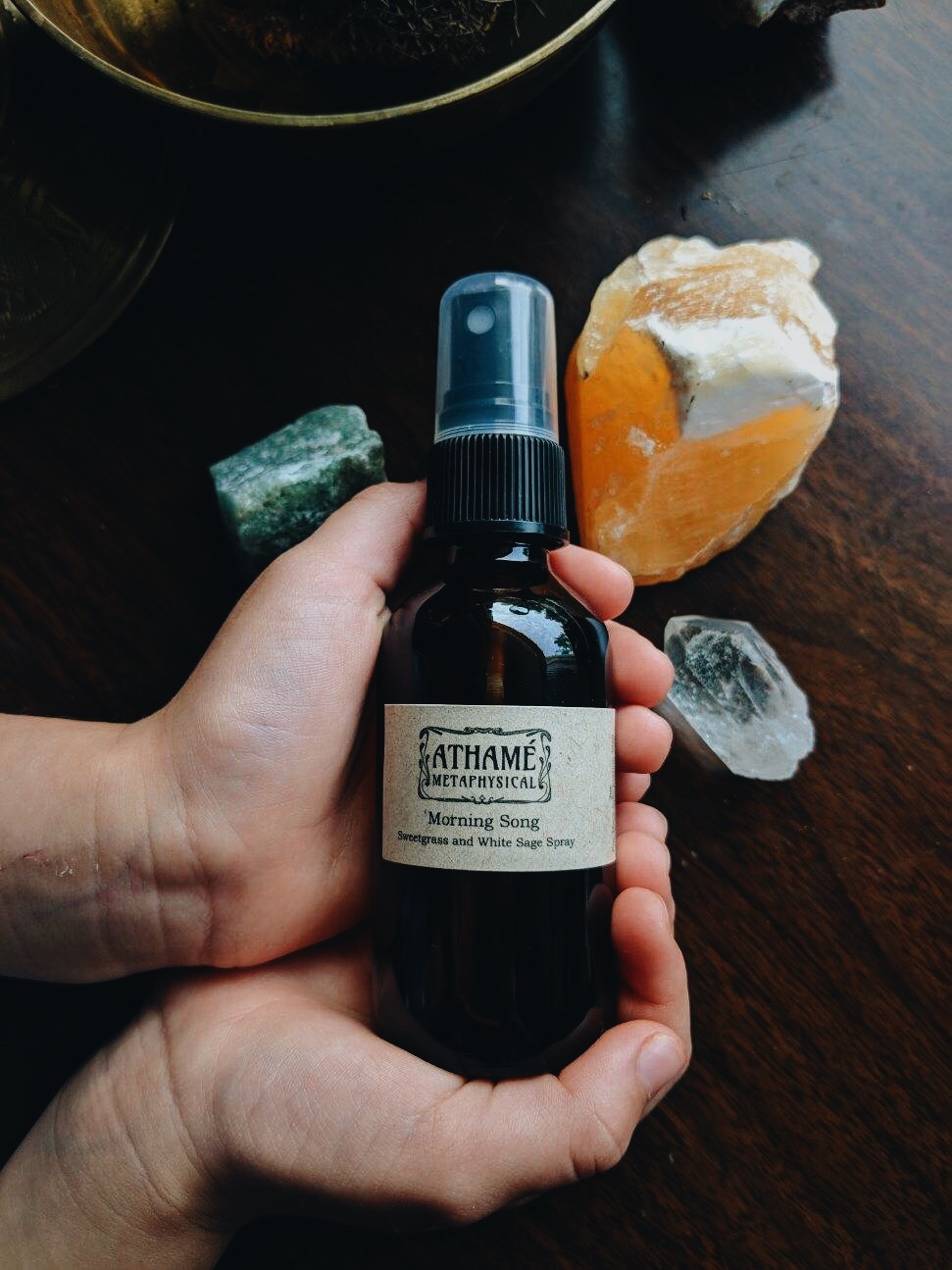 Morning Song Spray
A spray for morning ritual work, to cleanse space and set the mind to the workings of the day. Named in commemoration of the Cherokee Morning Song, sung by Raven's grandmother to her when she was a child.
The lyrics of that song are: "A we n' de Yauh ho" which roughly translates to
I am of the Great Spirit, It is so.
We created this using the scents of Sweetgrass and White Sage - significant to the Cherokee indigenous tribe native to what is now Tennessee, Georgia, Alabama, and the Carolinas. Included inside are pieces of Clear Quartz.
To hear this beautiful song: https://www.youtube.com/watch?v=96sU0HW8JrE